About the Author/Artist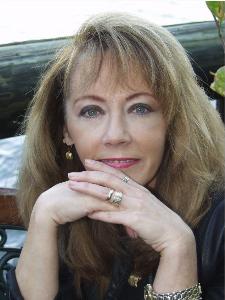 Having drawn since the age of four,
author-artist, Linda M. Brandt
landed her first professional job
illustrating political cartoons at the
age of nineteen. Her work has been
displayed in prestigious venues from
Paris to London and New York to
Laguna Beach. Many of her
paintings are held in private
collections around the world
including the portrait of the late President
Ronald Reagan along with portraits of
past Ohio Governor, George Voinovich and several senators. Linda
is the only known adult survivor of a particular rare and serious brain tumor.
While in critical care and inside of
a MRI chamber, Linda had a near death experience of which she wrote
in her book, "My Jonah Journey...Developing an Attitude
of Gratitude." Collectors of her paintings believe
her work is even more inspirational and dramatic then before.
Linda M. Brandt is the author/illustrator for the popular series, "Henry's Life
as a Tulip Bulb" and is the Executive Director of The Henry Film Commission ,
President of the St. Augustine Community School of Performing Arts,
Board Member/CoFounder of Artbreakers a
501 c 3 and
member of the Ancient City Poets. Her art is represented
by the prestigious Georgia Nick Gallery, 11 Aviles Street in St. Augustine, Fl, D'Maj Galeria of Art, St. Augustine and
Garden City Café' in Juno Beach, FL..
She and her husband, Scott, live on Anastasia Island in beautiful St. Augustine, Florida
with their fur babies, Max and Elvis.
For speaking engagements, interviews and book signings, please contact Linda at
lindambrandt@yahoo.com
.