Biography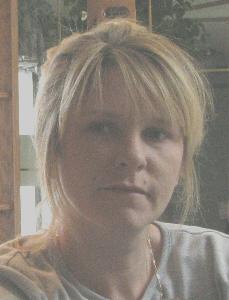 Lisa is a self-taught artist and a mother of three who see's beauty in so many things.She loves nature... flowers in full bloom,sunsets,clouds,reflections on the water,northern lights,etc.Usually working from her own photos she tries to have a camera with her at all times.
Her medium of choice would be oil paints but she has been painting more with acrylics because of their quick drying time.She has also been teaching myself to use an airbrush and trying out encaustics(bees wax)
Many of her paintings have been donated to help with many different fundraisers
over the years,displayed her work at The Artists Alley Gallery in San Francisco and has sold her work online,at art shows(Night of Artist's),and at the Homefire Bar and Grill in Edmonton,Ab.She been lucky enough to paint pictures for different murals with Mural Mosaic(from St Albert,Ab)her first one being their Wildlife mural- Earth's Treasure Chest which had articles in the Wildlife art magazine and The Artist's magazine.Half of the proceeds from the mural were donated to CPAWS(Canadian Parks and Wilderness Society).
In August 2006 she took my first art course with wildlife artist John Banovich and is hoping to get in a few more courses in the future.
Please feel free to leave a critique.She loves to hear what people have to say about her work...good or bad. She can learn from it, make changes to her work and become a better artist.
Thank you so much!!
2006
Night of Artists Art show- Slave Lake,Alberta
Night of Artists Art show- Grande Prairie,Alberta
2007
Night of Artists Art show- Edmonton,Alberta
2008
Home and Garden Show(Northlands)- Edmonton,Alberta
Night of Artists Art Show-Edmonton,Alberta
Capital Ex(Northwest Originals)-Edmonton,Alberta
"Work of Heart" Art show and fundraiser for cardiac rehabilitation.The Duke of Westminister,Grand Hall,Toronto,On - October 25/08
2009
Homefire Bar and Grill- 18210-100Ave Edmonton,Alberta (March-May)
The Artists Alley Gallery - 863 Mission,San Francisco
Night of Artists Art Show-November 5-7/09.
Homefire Bar and Grill-18210-100Ave
Edmonton,Alberta (December/09-Feb/2010)
2010
Night of Artists Art Show -April 23-24
Onoway,Alberta
Homefire Bar and Grill-18210-100 Ave
Edmonton,Alberta (September-January)
Sha-Bam Art,music and beer
Edmonton,Ab
Mayfield Inn and Conference Center
October 15&16/2010
Fundraiser for the Kidney Foundation