Biography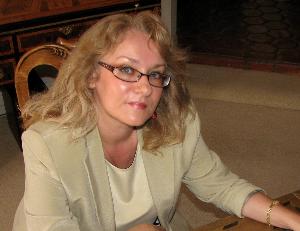 If you are reading this, stop now. Go back to the painting you were looking at before and buy it now. As you glanced at it, it caught your eye, and you chose to read about the artist who created it, isn't that right?
Well, don't spend time reading about me. Just buy the painting so you can have it for your very own.
I work from my studio in Paradise Valley of Arizona. Studied and painted in the US and Russia. Graduated from University of Fine Arts in Moscow. Graduated from the Academy of Art . Many years I worked in the Moscow THEATRE , creating Designer costumes. Later I have been running series shows in USA and Russia.
Currently, I work as an artist creating paintings for galleries, showrooms, for design centers, for publishers, eBay and yessy. My artwork are held in private and corporate collections in America, Europe and Australia. My artworks have been published and appeared in newspapers. Modern Expressionist Acrylic painting on stretched canvas , Oil Pastel paintings on paper.
Art has always been a passion of mine. I knew from a very early age that art was going to be a strong influence in my life and that I wanted to know as much about art as I could possibly learn. I still strive to learn something new every day. It takes practice and patience to be a full time artist and I am finally able to devote one hundred percent of my professional life to my studio work.
I hope that my work touches your mind, heart and soul.