Who I Am & What I do!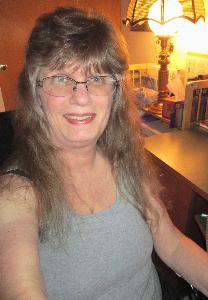 Thank You for Visiting my BIO & Yessy Art Gallery! Please consider Purchasing my Art!
Happy Holidays 2014 for however you celebrate them & with whom!
Any of my Intuitive Fine Art &/or Medieval Arts Misty Isles items SOLD on YESSY will have a certain percentage (%) of said Sale DONATED to a CHARITY of my choice.
I regularly give to several excellent charities. A percentage (%) of all Sales of my Intuitive Fine Art & Medieval Arts Misty Isles will go to a 'Charity' in these areas: 1.) Private Donations for Artists in need. 2.) United States of America National Organizations. 3.) International Associations.
Once an item is a Confirmed Sale, when I ship it to the purchaser, the name of the place my Donation was provided will be included.
In addition to the above, I donate to a variety of organizations: 1.) military, 2.) law enforcement associations & 3.) Nature &/or environmental preservation.
I am a Needlepoint Artist! Please see both of my galleries herein:
1.) INTUITIVE FINE ART – "Taking the Art of Needlepoint & Beading Where No One Has Gone Before…." Some are framed, some are in hoops & the themes fun the gamut of cultures & styles.
2.) MEDIEVAL ART MISTY ISLES – "A Cross-Section of the Arts I have created in the last 35 years in The Society for Creative Anachronism, Inc. (SCA). Some for Sale & some are display only.
Be sure to visit my Two Art Galleries often! I have more to add & will do so as I have the time! I am an author, so my time is taken up in the writing arena.
Following is 'The Real Scoop' on "Who I Am & What I Do!"
INTUITIVE FINE ART ~Exclusively Designed & Created ~by Maureen ~Taking Mixed-Media, Dimensional Needlework, Beading & Artistic Designs ~Where No One has Gone Before~ as one-of-a-kind, high-end designs!
That I am aware, I am the only person creating this type of INTUITIVE FINE ART using the methods I employ to create them. All items are designed, stitched, beaded, detailed, finished & created by me.
I use no patterns, no numbered charts or any others' designs to create my artistic pieces. I prepare specialized frames for many of them.
My art uses a myriad of DESIGNS, ICONS & SYMBOLISM which are strong visual impressions in the minds of humankind & they are everywhere!
Currently, our world is a troubled place in so many places. There is turmoil with too much negativism all around & it effects human beings. Most people seek Inner Strength, Peace, Self-Empowerment & Guidance & desire to 'Calm the Chaos' around them.
In seeking calmness, my Intuitive Fine Art can be used to assist in transmuting unwanted chaos energy into positive vibrations, great energy & become a useful tool to strengthen one's beliefs.
Seeking to 'Live in Peace' begins with one's self! Many people seek peace & embrace the positive flow of energy in a variety of ideals & artistic objects – to slow unwanted &/or negative energy from entering their space & life.
Most people desire serenity, positive, useful & vibrant energy flow in their lives! To that end, most human beings are turning to decorating their homes, using FENG SHUI design & use items to reflect desirable energy flow. Items along the lines of my INTUITIVE FINE ART create an excellent focal point to that end.
Everything I create is high quality, no matter its size. Each item is artistic, colorful & purposeful. Most all are dimensional items that fit quite well into any design setting.
As art, some of my mandala style items are pleasing to one's being & touches one's Soul! Using it to that end can assist in the endeavor of a peaceful life & considerably more!
Many mandala shapes are circular – though certainly not all. A mandala can be a Circle, Square, Diamond, Triangle, Star, Cross, Hexagon &/or any other geometric shape to create a pleasing balance & seen in vibrant, high contrasting colors that touches one's Soul at a deeper level of consciousness.
Within each design I create, its shape, overall design & energy flow creates a circle of never-ending energy. It is this energy which can be used by an owner of one of my creations that endures.
This never-ending energy is the same as a human Soul's Eternal existence. One's Soul is constantly evolving. Just as our Earth, Solar System & Universe in which we exist moves forward & perpetually evolves so does our Soul!
It is the balance between Humankind & Nature, along with Body, Mind, Soul & Spirit cohesiveness creates an existence in which humans can thrive, become Self-Empowered & move forward along one's Life Path with ease & calm – finding what is best for one's life!
Once each INTUITIVE FINE ART item I create is completed – it is given a name. Each artistic item takes many hours, days & often months to create – depending upon its complexity & size.
There are never any two alike! As I stitch each item, 'Mysteries of the Universe' are woven into each design. Each item takes on a 'Life of Its Own' to provide calm, positive & nurturing energy vibrations for its eventual owner.
Each artistic item just emerges as I create it & until it is finished, I do not know how it will eventually look! I follow the Etherial guidance I am provided. There are multi-cultural designs available & all designs are timeless!
All products are professionally finished to every last detail by me.
In creating each art piece, in essence, I paint with threads, beads & other elements used to finish each one. Each design begins with a specific size, color palette, certain shapes & specific geometric designs (if used) & if Crystals & Gemstones are used, they are high quality.
Certain carefully selected distinctive & specialty beads &/or other finishing details are used on some items. A few items have antique beads, Silver, gold &/or copper beads, seashells &/or quality charms or carved gemstone beads (i.e., fetishes &/or Native American items).
All products are hand-created by me without outside assistance! Many frames, mats & backgrounds are Custom Hand Painted to create a specific color to enhance each INTUITIVE FINE ART item I create!
Screen (mesh) Sizes can be: 7, 10 or 14 stitches-per-inch. Threads can be: Cotton Embroidery Floss, Pearl Cotton Embroidery Thread, Metallic Embroidery Thread & Rayon Embroidery Floss for a silky texture &/or Acrylic yarns & heavier metallic yarns.
The responsibility for care & use of my products are the owner's. All Fine Art Sales are Final.
I have created hundreds of INTUITIVE FINE ART designs. Some are on a Website in Australia, Stitchamaze on their Guest Gallery:
www.stitchamaze.com/gallery-guest/maureenwclifton.aspx

Please take a look!
As an Artist, a Spiritual Author, Editor & Disabled Person – I live with a benign & inoperable brain tumor. My eyesight is affected to a degree.
I must compensate for it in my artistic endeavors. I say, "Living with a brain tumor is, by no means, the end of the world for me!" I function well, considering the deficits & the brain tumor has not grown since 1999! Yippee!
I love adventure & to have fun & interacting with people! It is why I travel when I can! It has enriched my Soul's Path & taught me much! This year, 2012, I celebrated 29 years since the 1st brain surgery! I am a Survivor!
Attitude is everything! How we respond to Life's Challenges determine most outcomes to most situations. At least, that has been my experience.
Life is a Precious Gift from God. I intend to continue to use my 'Gifts' fully & seek Life Adventures as long as I am able!
I love walking in parks, traveling & visiting my grandchildren, family, many 'chosen' family & my many longtime friends!
I take photos in Nature & of unusual plants or trees or old buildings. I take photos of fabulous clouds & of other humorous aspects I see in Nature! Some are posted & more to arrive one of these days.
Stitching, traveling, taking photos, drawing, visiting friends, family & 'chosen' family, along with Living a Spiritual Life completely & fully & my Spiritual writing endeavors are "Who I Am & What I Do!"
I am now age 67 in 2014! Reaching this time in life is a blessing! I see the coming year as an adventurous time in the Earth's & my own evolution.
Understanding the Earth is in constant change makes me appreciate it all the more. Yes, this Earth as we know it is in continual change. So be it!
I teach 'Motivational & Spiritual Seminars' to assist others with Self-Empowerment & Spiritual Transitions of all kinds. If interested, please contact me:
Akashic_Auras@att.net
.
I write books for Self-Empowerment & Spiritual Growth. See my Books & Articles on AuthorsDen:
www.AuthorsDen.com/MaureenWClifton

.
I see my 'Artistic Endeavors' as an Extension of my Entire Being: Body-Mind-Spirit-Soul & God-Consciousness-connection. It pleases me that God Graces me well with many 'Gifts' & 'Talents' & as an 'Adept Trance Receiver.'
My life & who I have become suits me well & for it, I say, "Praises be to God!" I am a Celtic Wise Lady blessed by Life, Love & Happiness!
I want to share part of my art earnings with deserving Charities, since certain ones assisted me with services at times of need.
Over the years, I have shown 'Intuitive Fine Art' at Art Galleries, Expos & Shows & at Spiritual Art Exhibits in 'New Age' Stores & on other Websites!
I am pleased to present my art on YESSY for the world to view & purchase my items for Sale! I have purposely kept prices at good rates for our current economy & have lowered prices since initially posting on Yessy!
I display custom items & SOLD items for the pleasure of the viewers to see the depth & breadth of my artistic endeavors.
As for MEDIEVAL ART MISTY ISLES, as Countess Dierdriana of the Misty Isles – my persona in the medieval society, I am pleased to show some artistic endeavors from simple to complex over the last 3+ decades in the SCA (
www.SCA.org

). None of my art items represent the SCA's policies in any way.
I decided to place Medieval Art Designs for SALE. Within each narrative, it allows viewers to learn of my art & for what each was used.
My art itself will perhaps reveal part of my path in the medieval society for the last 38 years. I joined The Society for Creative Anachronism, Inc. in Autumn 1976.
I have made hundreds of costumes, not just for myself. I made them for dozens of others. I lost track of the actual count long ago.
I created costumes for SCA Royalty, designed & created Cloaks of State for the West Kingdom (Northern California) after winning the CONTEST for my design.
With the assistance of my dear friend, Duchess Rowena d'Anjou in a joint project, we designed & created the West's Queen's sideless surcote & King's tabard which I had the pleasure of wearing as Queen of the West in 1984!
Most of my time in the SCA has been in The West Kingdom (Northern California), though I have lived & played in Artemisia (Western Colorado), Atenveldt proper (Phoenix, Arizona) & Midrealm (Central Ohio, my current location).
I have visited other Kingdoms & far away areas across the pond (Atlantic Ocean) & in the middle of the Pacific Ocean (Hawaii) over the decades.
Entering a variety of CONTESTS & WINNING Arts & Sciences Contests &/or Championships over the last 3+ decades & received many awards for service & art has been great fun & an honor.
Though MEDIEVAL ARTS MISTY ISLES creations are completely diverse to my INTUITIVE FINE ART, it is none-the-less Art I accomplished, even at times doing so while under great "life challenges."
Creating costumes, jewelry, accessories, headdresses, veils & even working in leather – allowed me to use sewing & art skills I had learned prior to the SCA Medieval Society activities. It brought what I did to new levels!
From a gentleman showing me how to needlepoint – it assisted me to move into an art form I could do when the time arrived for me to need a break from the busy life of 'service to many in a medieval society' - to serve Spirit & humanity by creating Intuitive Fine Art items in a multi-cultural arena.
I am extremely blessed to do well. It freed me to follow my intuition & create 'Timeless Art.'
Many Blessings to all who Cross this Path!
~Maureen Whitaker Clifton, Intuitive Artist & Author, Spiritualist, Instructor & American of multiple Northern European Ancestry.
aka: ~Countess Dierdriana of the Misty Isles, Artist & Author of Instructional Manuals & 'Moms' to many! Member of the Society for Creative Anachronism, Inc. since 1976!
It is with Gratitude to All: Family, Friends & 'Chosen' Family, I have been Inspired & Encouraged to do the Best I Can! "Aye!" -> which means "always" as my Scottish Ancestors would have said.
Note: Each Art Item on both of my Yessy Galleries are Copyrighted & All Rights Reserved to Maureen Whitaker Clifton, aka, Maureen Whitaker, aka Dierdriana of the Misty Isles. Each item has a Disclaimer. None of my art, whether prints or dimensional, are offered electronically.