ABOUT ARVID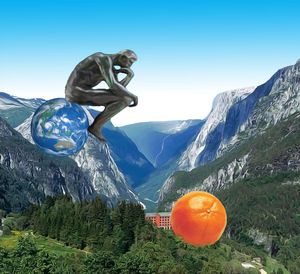 Due to a growing worldwide interest for my art,
this new website is now under construction.
​To maintain good quality all my prints are self made digital graphics.
*
My images can be both realistic, abstract or decorative.
I can mix both the regular and absurd, beautiful and disturbing into images of mindfulness or simply just to enjoy.
*
​My studio lies in the middle of the Norwegian fjord district between the Hardangerfjord and the Sognefjord, close to Bergen, Voss, Stalheim and Flåm.
Many of my prints are inspired by the iconic UNESCO World Heritage List of the Norwegian fjords, spectacular mountain views such as Preikestolen, (Pulpit Rock) Trolltunga, (The Trolls Tongue) Stegastein in Aurland and the Flåm Railway, the beautiful Bryggen in Bergen,Trollstigen, Hardangerfjord and Geirangerfjord, the North Cape, Stavanger, Røros, Tromsø and so many others luxuriant views and lovely places I like to visit.
*
BIO
Member of ​The Norwegian Association for Arts and Crafts.
​since 1978. Masterˋs degree in enamel and metal-art.
Statens håndverk- og kunstindustriskole Oslo.
Oslo national academy of the arts.
Enamel and metal art purchased by The Norwegian Arts Council collection, Vestlandske Kunstindustrimuseum, Bergen and Nordenfjeldske Kunstindustrimuseum, Trondheim, also many other public and private collections.