Biography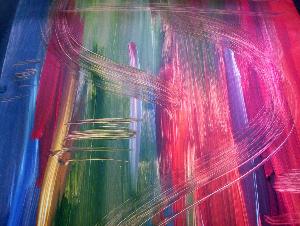 URBAN ART FROM ATLANTA METAL ARTIST
"A Shining example of an American Artist leading this exciting movement and highlighting copper's importance in today's contemporary art world"......Copper In the Arts, July 2007
My art will be on the set of an upcoming NATIONAL TELEVISION SHOW--College Hill on BET airing March 11, 2008 at 10 PM! Details coming soon!
In the Press.....
Tulane Review.....Spring 2007
Copper in the Arts......July 2007
Atlanta Home Improvement Magazine...April 2007
Gwinnett Daily Post, November 2006
NY Arts Magazine, Art Fairs International, China Arts……review, Tips and Picks, January/February 2006
AWARDS AND RECOGNITION
Art of the Day, EBSQ, December 21, 2006.....Candlelight Rain
Art Exhibitions and Events...
COMING SOON.....I'm teaming up with Modern Danish, one of the top sink and fixture companies in the country, to provide copper accent pieces which compliment their contemporary style!
Gwinnett Women's Expo April 28 & 29........Gwinnett Center, Duluth, GA
Lines into Shapes…..Art Center of Estes Park, Estes Park, CO, September 16-October 8, 2005
My work is displayed at ….
Sassafras Grille......Rome, GA
Modern Danish.....Marietta, GA
Element Restaurant....Atlanta, GA
The Cotton Patch…..Augusta, GA
Staley's Grace....Atlanta, GA
Art on 5, Atlanta's Urban Gallery....Atlanta, GA
The Big Chill and Grill......Chattanooga, TN
Artwalk.......Boone, NC
Cafe Rendezvous......Conover, NC
Atlantic Center Plaza Atheletic Club.....Atlanta, GA
My Art Gallery/Twin Rivers Mall.....New Bern, NC
Here's what others have to say….
"It's truly hard to appreciate your art online".......C.B., Dallas TX
"Unusual and effective".......World Art Media
"An artist who is coming into her own"......Portfolio South
"Your work is beautiful"....T.W.G., South Carolina
"what a wonderful still life-truly amazing artist-very pleased A+++ " ....L.P., Boston, MA
"I could look at this for hours! Right when I think I have memorized every pattern, the light changes and it becomes a whole new painting. "...J.K., Gyoma, Hungary
"Your art is cool"...K.A., Hawaii
"I LOVE it!!! Its great!"...A.G., Portland, OR
"I LOVE THESE!!!!!!!!!!!!!!!!!!!!!!!!!" ...L.B., Plano, TX
"Very very cool! That is the most fantastic thing! Just beautiful!".........L.W., Panama City, FL
"I'm really liking your style!".......A.H., Staley's Grace
"Emotion and Shimmering Copper. Uplifting! Extremely Talented Working Artist! Hope to see more! AA+"........M.R., Dalton, GA
"Absolutely love it! Fantastic Piece. Would definitely buy again."........R.L., Torrance, CA
"Kudos to you for your eye-tempting brain-teasing absolutly delicious work! It's fresh, inventive and evocative. In the interest of redundancy, I love it!...Mary--Illinois, USA
"I can't count the number of times I've said "wow," when you posted new work. ".........S.W., Lincoln, NE
"They just keep getting better. I have a WALL dedicated to your work. THANKS!"......C.B., Dallas, TX
Atlanta CopperWorks Studio features the art of Karina Keri-Matuszak.
My name is Karina Keri-Matuszak. I specialize in Copper Art. Copper Art is very unusual. It has a shimmering stained glass feel, but is much more urban and rough. It is very rustic, and retains hammer marks and nails. Copper Art takes on a completely different look based on the lighting and the reflective quality of the copper. It almost seems to move and change. I'm sure you will enjoy this art as much as I enjoyed creating it!
Karina studied art at the American College for the Applied Arts in the U.S. and London in the early 1990s. After designing wedding gowns for 7 years, she now uses her textile skills to work with the copper. She exhibits her work all over the country and sells online. I am new to Yessy, but my feedback on ebay is over 100.