Biography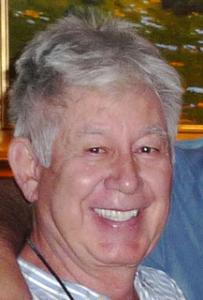 Hermann H. Fischer was born in 1935 in Heilbronn Germany, the son of a school principal and a dentist.
Art has been his love since he can remember, but the practicalities of post-war Germany pushed him into a degree in mechanical engineering, Physics and business and ultimately to management and partnership of a highly successful business.
Retirement at the age of 43 gave Hermann the travelled to tour the world's museums and galleries.
It wasn't until he moved to Palm Desert at the age of 70, that he gave in to his first love and put brush to canvas in earnest.
He chose Valentina Ratschenko , Terry Masters and Mark Kirckhoff as his teachers.
Hermann's first showing was at the highly competitive 2007 and 2008 Riverside County Fair Art Competition where he won first and second prize ribbons. He also took first price in 2009 and again in 2010.
After joining the Palm Springs Art Museum in 2010, Hermann entered the Artist Council Museum Exhibition (ACE) and was accepted as a finalist. The same was repeated in 2011 and 2012
His painting were displayed at the Palm Springs Art Museum and sold by the Museum.
His work has sold by Art Galleries and referrals to clients in Europe, Palm Beach, Chicago, Puerto Rico, Hawaii and Palm Springs.
In 2013 Hermann won the "Preston Olmsby Memorial Award" from the Artist Council of the Palm Springs Art Museum for the painting "THE KISS"
Hermann is an exciting artist, whose vision, imagination and skill placed him in the front rank of promising talents.
Hermann H. Fischer
44600 MONTEREY AVENUE A113
PALM DESERT CA 92269
(442 )282 8330
(760 )834 1940
hermannhansfischer@yahoo.com
yessy.com/fischer