Biography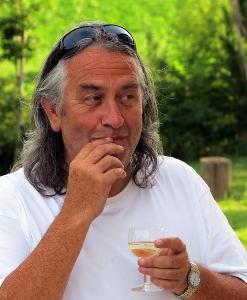 Ian Stuart Campbell, DipArch, CiB, FSAI, HonFRIAS
www.mysketches.co.uk

"The Architectural Tourist"
Royal Incorporation of Architects in Scotland (RIAS Publishing) ISBN 9781873190678.
"The Architectural Tourist" is a compilation of ink sketches, photographs and text impressions of 11 cities of Europe from Norway to Naples, via Barcelona, Valencia, Paris, Amsterdam, Berlin.
Stuart is interested in architecture, urban design, and cities. He is an enthusiastic artist who considers drawing, painting and photography to be essential tools for the design process. He has worked on major commercial architectural projects as a Director in Hugh Martin Partnership, and subsequently Archial Architects based in Edinburgh.
Member:
Society of Architectural Illustration.,
www.sai.org.uk/iStuartCampbell

Scottish Society of Architect Artists.
www.ssaagallery.org.uk/gallery

Studied Architecture and Design at:
Glasgow School of Art;
Mackintosh School of Architecture;
University of Glasgow.