William Morris Kahn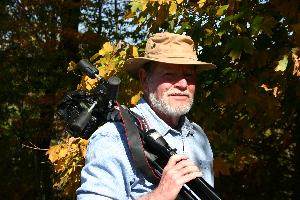 William Morris Kahn learned the basics of photography as a boy of twelve living in Japan, and remains grateful to Suzuki-san, his first mentor. After high school, the realities of life intervened: After graduating from the University of Colorado in Boulder, he served for nine years as a Naval Officer and is a Vietnam veteran. He then worked for the San Diego County Sheriff's Department in California for 20 years until his retirement in 1996. He was a Wilderness Ranger for the U.S. Forest Service for the next four years, and believes it was this experience that re-kindled his passion for photography. He lived in northern Arizona near the Grand Canyon for the next five years, and his work has been shown in several galleries in the area. William also served as Fine Arts Superintendent for the Coconino County Fair in Flagstaff for three years.
His main interest is photographing out of the way places, off the beaten path "where tourists fear to tread", including the remains of human efforts to tame the land and the ways in which nature has eroded those efforts over time.
William and his wife, Diana, currently reside in Cottonwood, Arizona. Diana is a painter, and recently became active in photography as well. We've joined our efforts in a new enterprise, 2Kahns Photo Arts.