About Heywood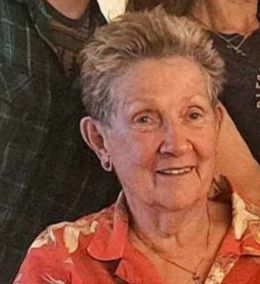 Heywood was born in the middle of a summer long long ago, 4th up and 4th down of 7 children in Southern Idaho. In 1976, many years after dropping out of high school, with two children still at home and two out on their own, she graduated from Lewis-Clark State College in Lewiston, Idaho, with a bachelor's degree in English and a bachelor's in art. Two years later she had her MA in English from Washington State University.
Over the years, as she raised children and taught English Comp, when she found time, she painted - on canvas, on plywood, on paper. When she couldn't find time and resources to make paintings, she painted rooms in her house, put down tile in kitchens and bathrooms, textured walls and reveled in the chemical effects of washes on walls. After she got home from work in the evenings and on weekends, she made changes to flat surfaces wherever she found them. When painting on canvas or masonite panels, she lost herself in color, texture, line and shape and always happy with the process.
June of 2006, she retired and moved from Kansas City, Missouri, to Boise, Idaho, where, with her younger sister's help, she remodeled, painted, and 'flipped' a house and in late September that year, she and her dogs moved to Heyburn, Idaho, to a little house three miles from her mother's studio in Burley, where in her late 80's her mother joined other painters in her studio painting beautiful landscapes and other art.
In April 2007, when Heywood had finished the remodel of her house, she began to paint at her mother's studio, but by May she realized it was going to be an expensive endeavor, and she began looking for work. On May 16th, on her way to a job interview, she realized she only wanted to paint. She decided that if she did not get the job - and she didn't because when they asked why she wanted the job, she answered that she didn't - and she began the next day working for herself in her mother's studio to make the money she needed for supplies by selling paintings. She committed herself to paint and since May 17th, 2007, she has produced well over 500 paintings.
In June of 2016, when her mother died and left her the house, studio and gallery, Heywood sold her house in Heyburn and moved into the house where she had spent much of her time for the past 10 years and now she paints even more than before.
Since she began painting, Heywood has studied composition and paint quality. During one process involved with layers and shapes - "layers of the earth's consciousness," for an entire year she focused on "planets," with the idea of saving this planet central in her mind. Today she has decided to just paint - to throw layers of paint on surfaces. "I paint until I see something, and then I paint that," she says.
However her paintings turn out, and most are satisfying to her or she paints over them, she says, "I'm happy as I have ever been in my life and wish everyone the same."