About Heywood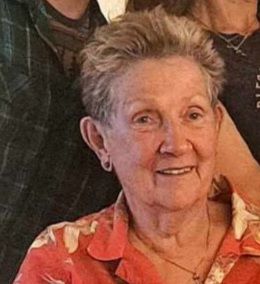 I was born in the middle of a summer long long ago, 4th up and 4th down of 7 children in Southern Idaho. In 1976, many years after dropping out of high school, with two children still at home and two out on their own, I graduated from Lewis-Clark State College in Lewiston, Idaho, with a bachelor's degree in English and a bachelor's in art. Two years later I had my MA in English from Washington State University.
Over the years, as I raised children and taught English Comp, when I found time, I painted - on canvas, on plywood, on paper. When I couldn't find time and resources to make paintings, I painted rooms in my house, put down tile in kitchens and bathrooms, textured walls and reveled in the chemical effects of washes on walls. After I got home from work in the evenings and on weekends, I made changes to flat surfaces wherever I found them. When painting on canvas or Masonite panels, I lost myself in color, texture, line and shape and always happy with the process.
May 16th 2007, on my way to a job interview, I realized I only wanted to paint. I decided that if I didn't get the job - and I didn't because when they asked why I wanted the job, I answered that I didn't - I would begin the next day working for myself in Mama's studio to make the money needed for supplies by selling paintings. I committed myself to paint and since May 17th, 2007, I have produced well over 500 paintings and found homes for most of them. July of 2021 nine paintings sold.
Since the 70's when I began painting, I have studied composition and paint quality. During one process inspired by the horrible oil spill in the Gulf of Mexico, I focused on the earth's layers and shapes - "layers of the earth's consciousness," and for an entire year I focused on "planets," with the idea of saving this planet central in my mind. Today I just paint - I throw layers of paint on surfaces. I paint until I see something, and then I paint that, I tell folks. Newer galleries on the "Menu" are made up of recent work that, as usual, makes me happy and excited. "Sorrow and the Horse" demonstrates the satisfying work I had done up to that time. Recent work is taking me in a new direction and I love that. My recent experiments are exciting to me and I find myself happy as I have ever been in my life and wish everyone the same.