Biography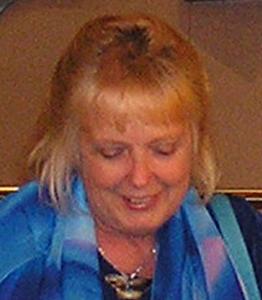 The work of Susan Barnes expresses her love of life, of beauty, and of character. Her work is impressionist in the manner of Monet and Cassatt, and she has acquired wisdom from modern masters as well. She is very experienced working in transparent watercolors, but loves expressing her work in impressionist oils. She obtained her art education in San Francisco, Hawaii, Utah, and California's North Coast, and has practiced her art for over twenty years.
It was while living in Hawaii that Susan developed her use of bright, warm colors. While living near Mendocino, California, she pursued the many dramatic vistas along that rugged coast, from which she still finds subjects today. She also has a love of people that is reflected in her fondness for painting portraits and figures.
Though her work hangs in private collections in thirteen countries, and though she has won many awards, she remains accessible for commissions, whether these are portraits, landscapes, seascapes, figures, or other objects of beauty.
Her original artwork is found here at this site; her online store with greeting cards, calendars, clothing, and gifts is at
www.susanbarnes.net

. She can be reached at
jnsb@netzero.com
.