Biography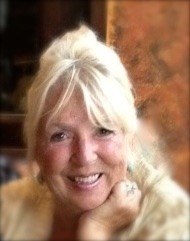 I grew up in Colorado instructed in art from an early age by my mother and both grandmothers. Traveling through Europe further inspired my creativity. I began formal art study in college and continue as both student and instructor to this day. I teach group and private classes in impressionistic watercolor and acrylic painting techniques. My art is featured on cards, books, prints and reproductions.
I have served as the Gallery Director and as President for the Watercolor Art Society - Houston. I am a member of the World Artists Directory and Arts Fulshear. My art has received several awards.
Art is my passion and my joy. Art is enduring. It transports us immediately to another dimension. I paint all manner of subject matter with a focus to the core of its' essence ...the form, color, texture and spirit are translated through my brush. It is my desire to convey the ponderings of my soul and the majesty of God's creation to others, through my art.
I take pride in creating fine art and am delighted to share my visions with others. I have kept my art affordable so that the paintings will fly away and I can keep creating new works. If you have any questions or comments about my art work, please contact me. Thank you for your interest.