Biography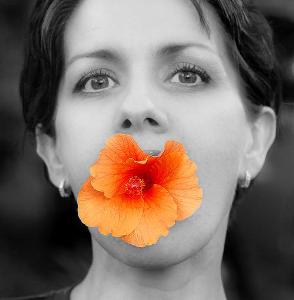 I live in beautiful sunny Florida year around. I grew up in Sarasota near my Grandmother who was also an artist. She graduated from historic Ringling Art School. I learned a lot about painting and even more about patience under her guidance. All of my artwork is a dedication to her (Dorothy Baird Denham): a great artist and a wonderful teacher.
I received my own art degree in 1993 in Tampa Florida (University of Tampa) specializing in the commercial and marketing aspects of creative design. I am a self taught painter with no formal education in the medium. I prefer abstract work, but paint classically as well.
*****I sent this to one of my clients in St. Thomas. She ordered 22 over sized paintings from me this past summer. Last year all of her art was damaged by Hurricane Ivan. After I wrote it, I thought that it was a good summary of what I am like. And I thought it would be what most people would really want to know about me.*****
"A little about how I paint. I paint everything FLAT. I don't use an easel. I never have. I paint by some unique 6th sense or something because I put it all down on canvas and it all just comes together. I don't sketch anything. I don't practice anything. I just paint. When someone asks for a style I don't normally do, if I say yes, then I simply paint. My only thoughts are, "Let's see what happens." And I let the creative force flow. God has truly blessed me with a gift because, I have sold over 3,000 paintings since I have been online. I work hard and I scrutinize every piece I paint. I will see some fleck of dust in a painting and worry about it. No one else would ever notice, but I do. I honestly care about my work and I care what the people who receive it think. I am a sensitive indeed and I want my art to be well received. I want my art to make a house a home or a business a welcoming place. This is what I do. This is who I am."